Get Serrano's Fajitas in a Family Pack!
We had so many customer requests that we got right to work on adding our Fajitas to our collection of Family Packs! Now you can choose from chicken, beef or shrimp with our signature Fajita Veggies piping hot and ready to serve! (Pro Tip: Any leftovers make a great quesadilla, nachos, tacos or salad topper the next day!)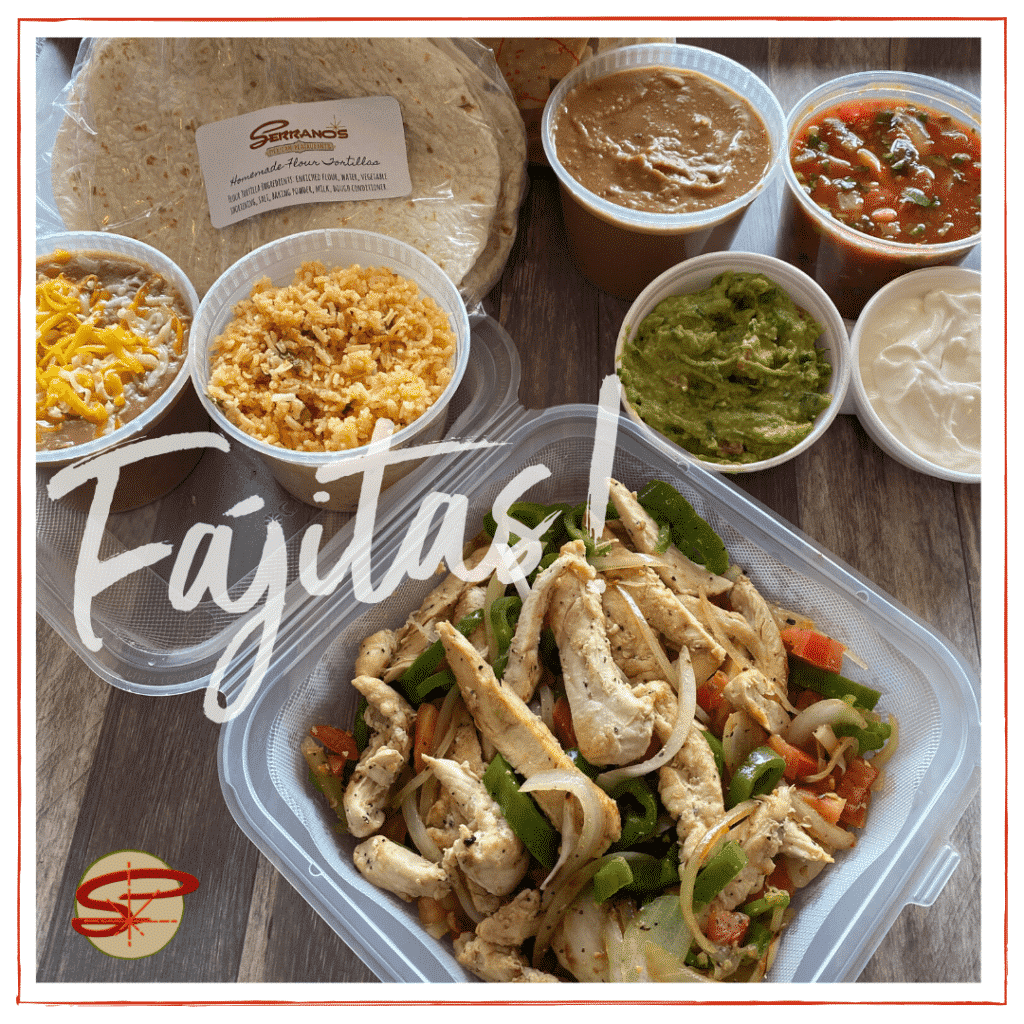 Along with the Fajita mixture comes everything you need to serve a fabulous, filling meal: 16oz of rice, 16oz of beans, 16oz salsa, 16oz bean dip, a bag of chips, 1 dozen tortillas, a 6oz guacamole, a 6oz sour cream. The Fajita Family Pack feeds 4-6 and is $44.99 for chicken or $49.99 for beef or shrimp.