Cinco De Serrano's: May 4th-9th, 2020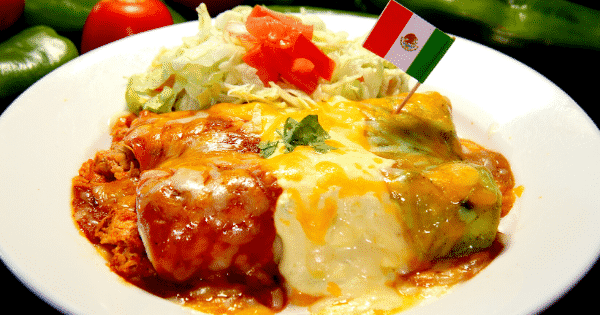 It's that time of year and all five Serrano's Mexican Restaurant locations will be offering Cinco de Mayo specials all week long (Mon., May 4, through Sat., May 9). Visit us to try:
Cinco Six Pack: 🌮Six crispy, full-size shredded beef or shredded chicken tacos (wrapped in foil) served with 16 oz. shredded lettuce, 6 oz. tomatoes and 6 oz. cheese on the side. The pack also includes 16 oz. bean dip, 16 oz. fresh salsa and a bag of chips along with two drinks of your choice. $25 for soda or beer; $30 for 16 oz. margaritas (or a combo).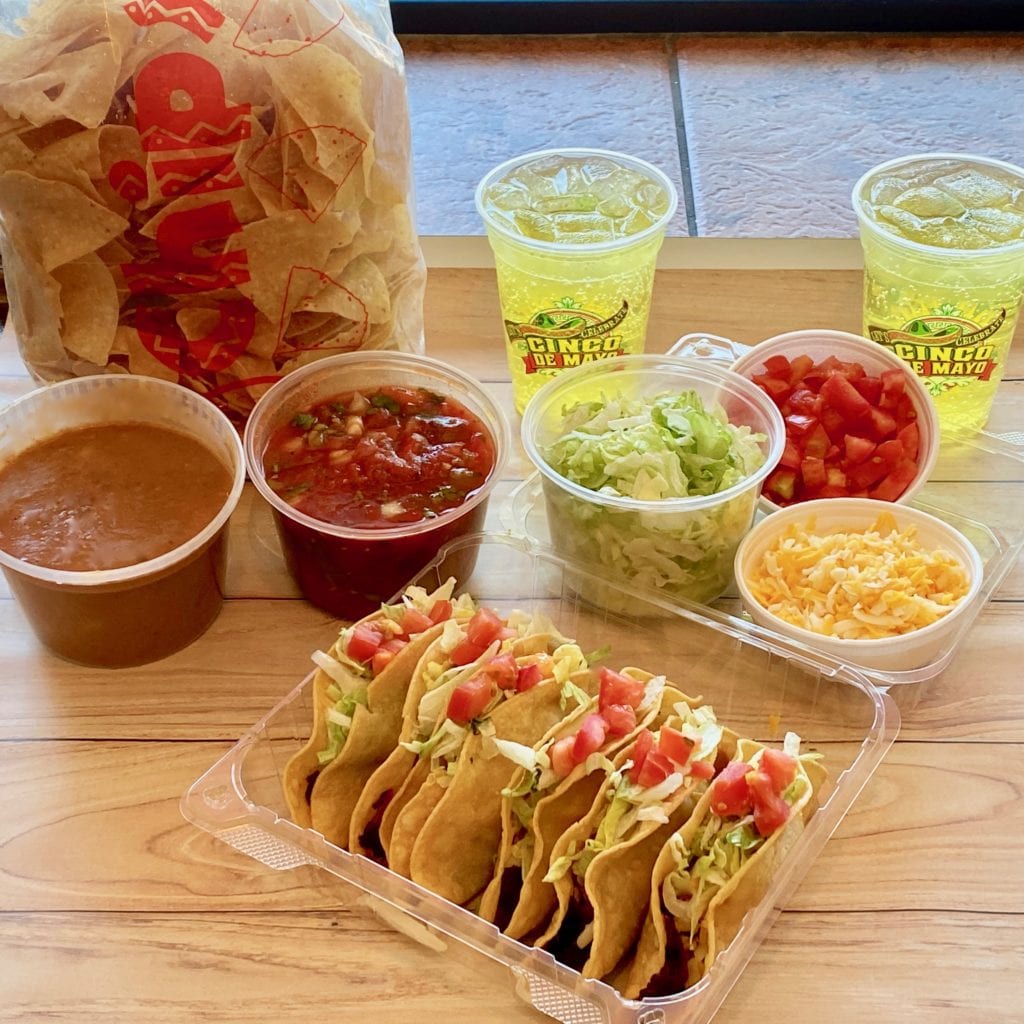 Mexican Flag Enchiladas: Two shredded beef or shredded chicken enchiladas served with red sauce, fundido sauce and green sauce. $9.99. See photo above.
16 oz. House Margaritas: $4
Domestic or Import Beer (bottled or 16 oz. draft): $2
Additionally, this year Cinco de Mayo falls on 🌮Taco Tuesday 🌮and Serrano's offers its crispy full-size tacos (shredded beef or shredded chicken) a la carte for $3.50 as well as street tacos for $2.50. Street tacos are available with carne asada, pollo asada, machaca, shredded chicken, pork or ground beef. Good only on May 5th (Taco Tuesday).