Get Your Hot Chocolate Bombs While Supplies Last!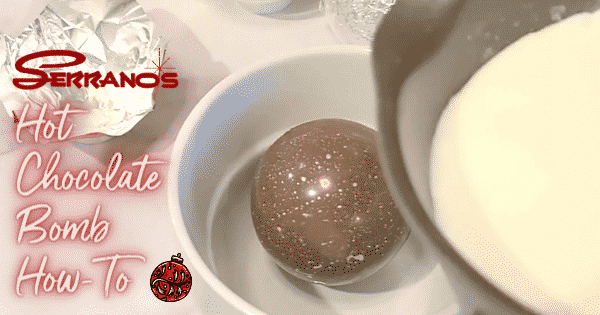 Looking for this season's most popular stocking stuffer? Or need a holiday gift for teachers, coaches or other special peeps? Look no further than our delectable Hot Chocolate Bombs presented in a tasteful clear ornament for $6 each.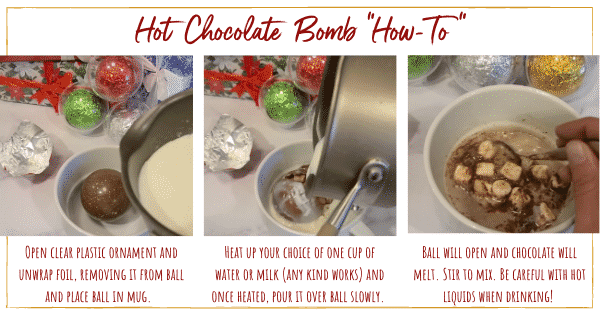 What's all the fuss about? Hot chocolate bombs are a fun spin on the traditional winter beverage… simply pour hot milk or water over the chocolate treat filled with Nestle Abuelita hot chocolate mix and marshmallows.
Want to buy a bundle? Purchase 6 hot chocolate bombs for $30 and save money. Available at all 4 locations; however, quantities are limited. Check with the manager for availability. For large orders (6 or more), email catering@serranosaz.com or call Sarah Serrano Licht at 480.899.3318 with four days advance notice!