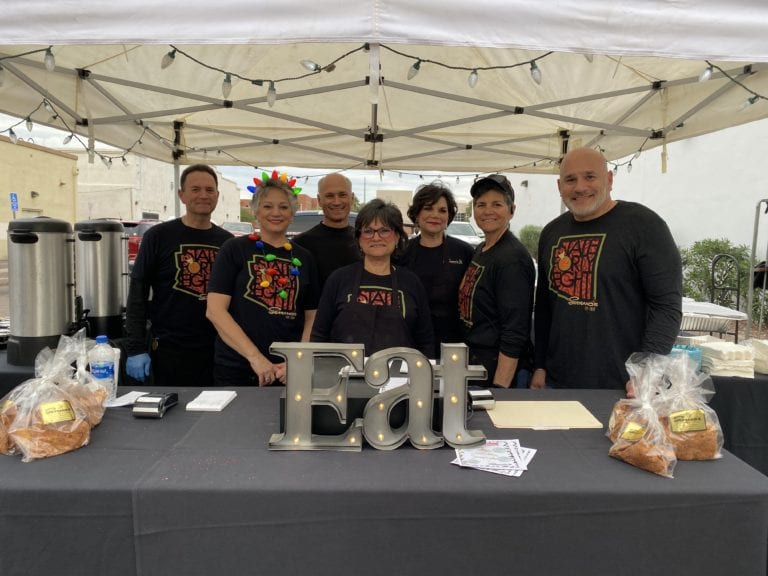 Serrano's Mexican Restaurants is now hiring for a variety of full-time positions ranging from management to entry level at all locations. The family owned business recently celebrated its 100-year anniversary – 40 of those in the restaurant industry. Three generations of Serranos have been involved with the restaurants since first opening in the East Valley in 1979.
Qualified candidates must provide high-quality food, service and an excellent dining experience to customers. Other requirements include being a team player, having a passion for service, and possessing a strong commitment to providing each guest with an unforgettable meal.
Serrano's offers a pleasant work environment with a dedicated team, competitive compensation, paid vacation and healthcare coverage. All of the restaurants are closed on Sundays so employees may spend time with their families.
"We feel blessed to be hiring during this challenging time for our industry, when many of our peers are sadly closing their doors," said Ric Serrano, president and CEO of Serrano's Mexican Restaurants. "We are seeking exceptional candidates as we work to continually refine and improve our operations to give our customers the best possible experience when they dine with us whether in our restaurants or in the comfort of their homes."
Open positions include:
Back of House Manager: The back of house manager is responsible for overall operations of the kitchen area within the restaurant. This manager hires staff, purchases food and stock, and ensures that all employees are trained on proper food preparation and kitchen safety techniques. Candidates must have at least one year of management experience in a restaurant environment.
Front of House Manager: The front of house manager oversees functions and employees in the dining room(s) and bar. The manager's main goal is to ensure that procedures are followed for seating and serving guests. They make sure that all team members act in a way that promotes guest satisfaction, quickly working to handle any issues or complaints. Candidates must have at least one year of management experience in a restaurant environment.
Line and Prep Cooks: These positions report to our kitchen manager and duties include: maintain a neat, clean and orderly work space; prepare meals according to established recipes; comply with defined portion-control procedures; cooperate with other team members to maintain a pleasant workplace; assist with set-up and break-down of the food service area at the start and end of shifts. Salary ranges from $12-$15/hour depending on experience and both part-time and full-time opportunities are available.
Dishwashers: No experience required for dishwashers who also report to the kitchen manager. Responsibilities include: wash and sanitize tableware, pots, pans and cooking equipment; keep the dish room and equipment clean and organized; and work quickly to keep up with the pace of the restaurant and team.
To apply for any of these openings, visit SerranosAZ.com/Jobs and complete the online application.
About Serrano's Mexican Restaurants
Launched in 1979 by Ernie and Eva Serrano, Serrano's Mexican Restaurants offer fresh, delicious Sonoran-style Mexican food with recipes passed down through generations. The Serranos are proud to be the oldest, continuously owned and operated family business in Chandler, Ariz., recently celebrating 100 years of business. Today, seven of Ernie and Eva's children own and operate Serrano's Mexican Restaurants. From cooking to catering and payroll to operations, it is truly a family affair. For more information, visit SerranosAZ.com. Locations include: