Come Party With a Purpose!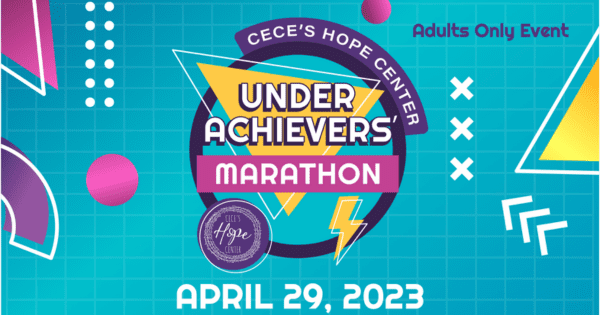 Serrano's Chandler is pleased to be the starting point of a very special event this April 29th from 10:00 a.m. – 2:00 p.m. — the first ever Under Achievers' Marathon Fun Run! Yes, you read that right! Come down and get a breakfast burrito and a brew (or even a bloody mary) and have some fun with us as we giggle and meander on down the entire 0.262 miles to QuartHaus to raise money for a great non-profit, Cece's Hope Center. Every "runner" receives a shirt and finisher's medal. VIP packages are available that include food and drink tickets, golf cart rides, additional swag and even an IV coupon for recovery.
The event is celebrating the positive impact CeCe's Hope Center has provided to sex-trafficked survivors in their journey to find stability and happiness. We hope you will join us for some great fun, swag, yummy burritos and a cocktail if you so desire! Tickets are required and you can purchase them and/or find out more by clicking the button below. Hope to see you there!