Serrano's Whips Up Thin Mint Cookie Dessert to Support Girl Scouts in AZ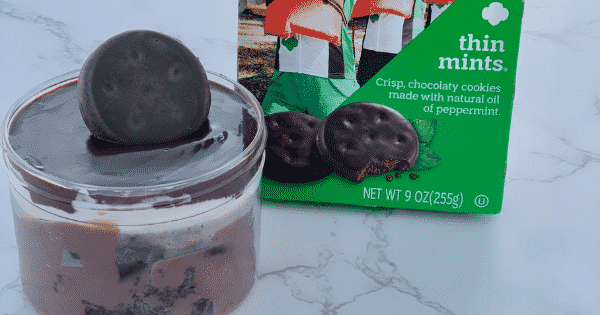 In support of Girl Scouts–Arizona Cactus-Pine Council (GSACPC) and the thousands of young entrepreneurial Girl Scouts selling cookies this season, Serrano's Executive Chef Lorraine Serrano has created a winning dessert featuring everyone's favorite Girl Scout cookie, Thin Mints.
The Mint to Be dessert featuring Girl Scout Thin Mints includes layers of rich chocolate cake with whipped cream, chocolate custard, and the most popular-selling cookie, Thin Mints! 
"While the official Girl Scout Dessert Challenge is on hiatus due to the pandemic this year, we still wanted to be involved in some way," said Serrano's Executive Chef Lorraine Serrano. "Our mother Eva Serrano founded Serrano's alongside our father more than 40 years ago. We applaud the entrepreneurial effort that Girl Scout cookie sales represent as the world's largest girl-led program."
The dessert will be available throughout the month of February at all four Serrano's locations for $5.99. A portion of the proceeds from every dessert sold supports Girl Scouting in Arizona through the purchase of the Thin Mints!