Sweet Treats for Special Staff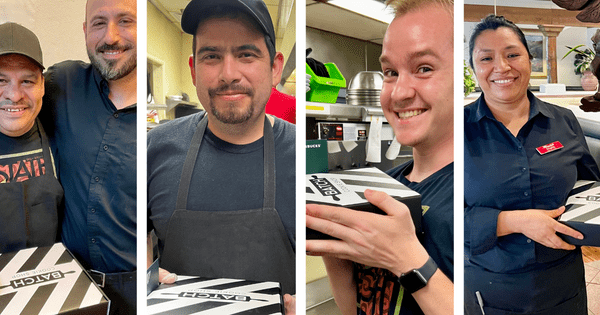 We are extremely excited to have partnered with another local family owned small business here in the East Valley, Batch Cookie Shop in Gilbert!
Each month Serrano's will reward exceptional staff members with a special gourmet cookie treat. In turn, Batch will be sending staff in to Serrano's to enjoy in return. Take a moment to visit their website and social media! Simply delicious!
+
=
Congratulations to
Angela from Power (server)
Enrique from McKellips (dishout)
Rufino from Queen Creek (kitchen supervisor)
Brendan from Chandler (server)