Serrano's Receives Bobby Kramer Spirit Award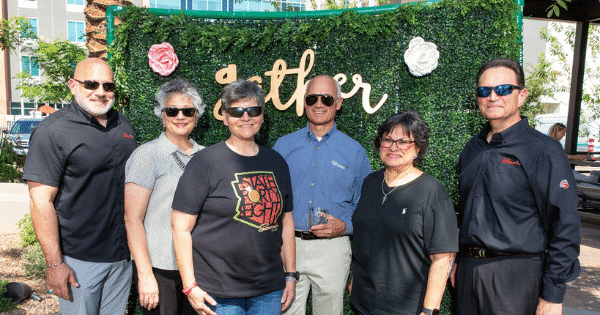 We are honored to be an inaugural recipient of the Bobby Kramer Spirit Award, given out by the Downtown Chandler Community Partnership (DCCP) and named in honor of a popular local mixologist who was killed by a wrong-way driver earlier this year.
The DCCP recognized the Serrano family with the award for our work spanning nearly two decades feeding the homeless in Mesa in conjunction with St. Vincent de Paul.  We did not let the pandemic stop us either – we just modified our delivery method to no contact and continued to provide monthly meals.
Our innovative "Burritos for Badges" program was also mentioned at the award ceremony as it enabled us to provide "First Responder" burritos to frontline workers, police and fire officials during the pandemic to boost morale and let them know how much we appreciate them! We deeply appreciate the award and congratulate the other honorees!