Hamilton High Student Works with Serrano's to Feed Medical Workers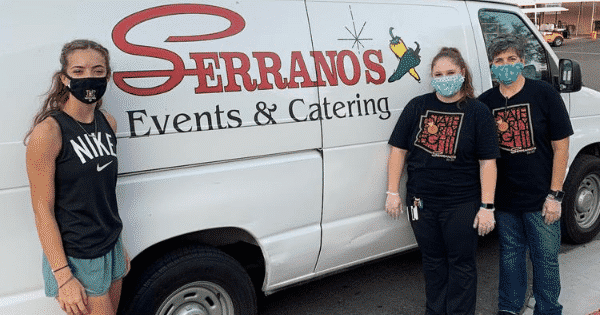 Chandler News: Hamilton High Student organizes GoFundMe to feed Chandler Regional Medical Center nightshift workers
As most Chandler students struggled to wake up for the start of virtual learning today, Eliana DeTata, a 16-year-old junior at Hamilton High School in Chandler, had a different game plan in mind – delivering food to hospital workers bright and early at 6 a.m.
Over the summer, Eliana, a two-sport athlete at Hamilton, decided she wanted to try and make a difference in her community in the era of Covid-19. She rasied money to feed nightshift workers at Chandler Regional Medical Center via a GoFundMe she set up that raised more than $2,000. Her next step was deciding on local small businesses to supply the food. She reached out to Chandler-based Serrano's Mexican Restaurants and learned about the family owned restaurant's Burritos for Badges program and special First Responder burrito (provided at a discounted rate of $5 for burritos weighing in excess of 1 lb each!)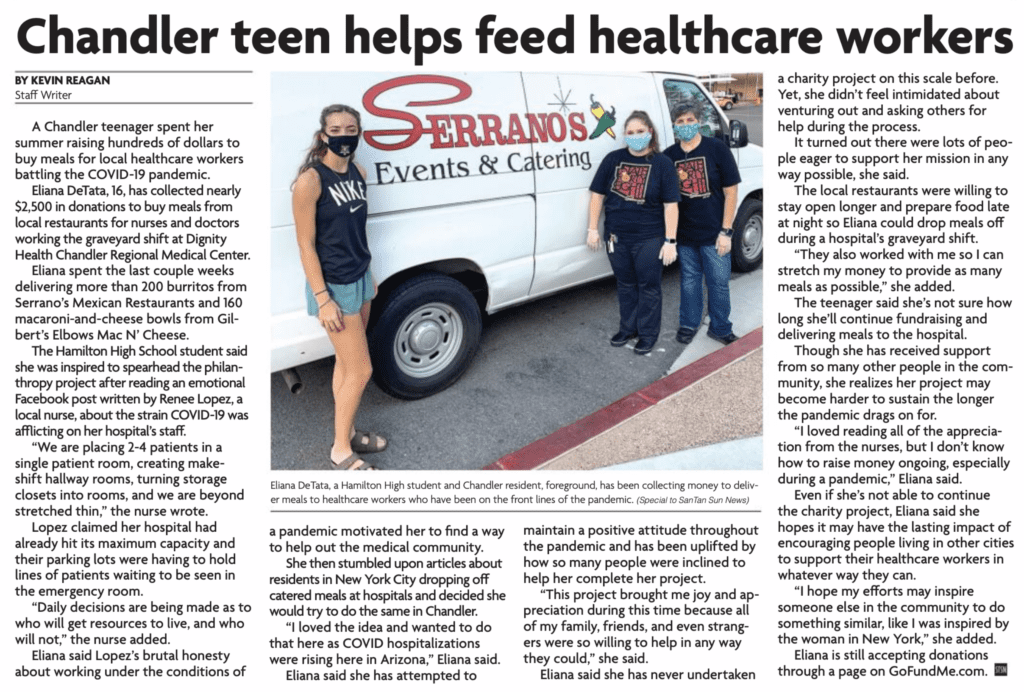 She purchased 200 First Responder burritos and met with Serrano's catering staff to deliver them along with yummy chips, salsa and bean dip to the nightshift workers at Chandler Regional early morning (Aug. 5) as they were leaving their shift to head home! See picture.
Eliana also ordered food from Elbow's (a Gilbert-based restaurant).
You can still contribute to her Go Fund Me or you can donate directly to our Burritos for Badges program, which includes fire and police personnel as well. Thank you to our kind patrons who have supported these programs!