May is for MOM: Meet Mission of Mercy AZ
For 25 years now, Mission of Mercy Arizona has been providing free healthcare and free prescription medications to the uninsured and working poor in Maricopa County. With 93% of their patients struggling with a chronic condition (such as diabetes or hypertension), routine primary healthcare is essential to prevent costly trips to emergency departments. An independent 501(c)(3) organization, Mission of Mercy is privately funded by generous donations. Their mission is simple:
Empower patients to care for their health by offering free primary medical care, prescription medications and education
Restore dignity by accepting all patients without proof of need
Strengthening communities with education, treatment and referrals other partner services, such prescriptions and fresh produce
"Our patients have very limited budgets and as a result, they put their health at the very bottom of their priority list. Unfortunately, many patients can't even afford the cheapest medications, let alone money for food, the electric bill or transportation," explains MOM's Medical Director Dr. Brad Smith.
A portion of the proceeds from this month's specials will be donated to MOM AZ to help their patients obtain basic medical care and prescriptions. See the specials.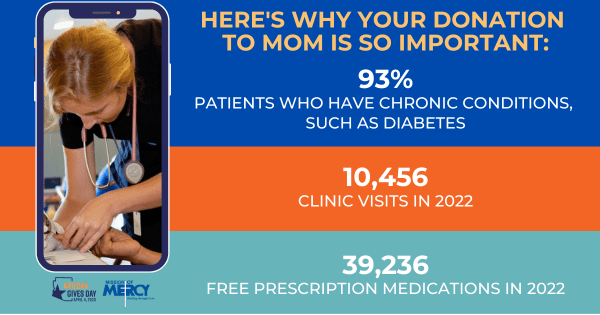 To learn about MOM AZ or to volunteer or donate, please visit their website at momaz.org.