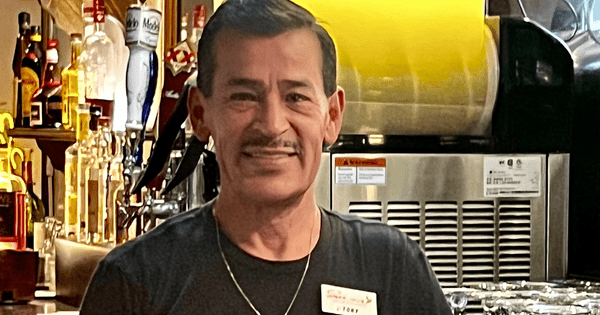 Meet Tony, who joined our Chandler team as a bartender/server about 3 years ago, but has been in the business for 45 years! 
Favorite Serrano's Dish: Red beef enchiladas and machaca tacos

Best Part of your Job: "The people! It's our customers hands down. I enjoy coming to work every day and talking to all different types of people and personalities."

Be sure to say hello next time you dine with us at Chandler or drop by for our Happy Hour Specials from 3-6 pm Tuesday-Thursday. If you are looking for a great place to work, join Tony and the rest of our team! Open interviews are being conducted every Wednesday from 2-4 pm.