PHOENIX Mag Features Serrano's Happy Hour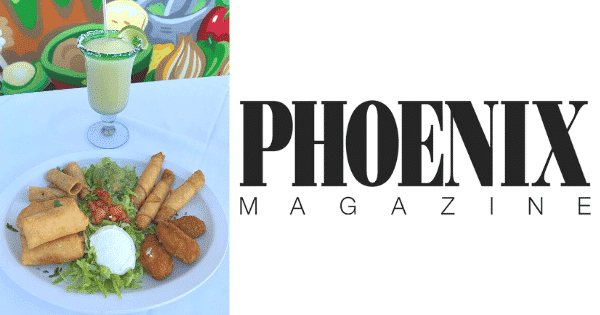 When we were named Best Family Meal last year in PHOENIX Magazine's Best of the Valley We thought that was pretty amazing! And then when they featured our At-Home How-To: Serrano's Pollo Ranchera Recipe we were over the moon! Last week we were honored again when managing editor Leah Lemoine posted an article about her Happy Hour visit with us.
One of our favorite parts: "They are providing just as much care for dine-in and takeout experiences, with top-notch and vigilant sanitation efforts and a streamlined parking lot system for to-go orders. It really feels like the family business it is, with employees welcoming you into their "home" as beloved guests. "
PLEASE NOTE: At the time of publication the items mentioned were available. The Test Kitchen Menu is no longer available but some of the items are on our Happy Hour and regular menu. Thank you for your understanding.