Pronto is OPEN in Tempe: What you Need to Know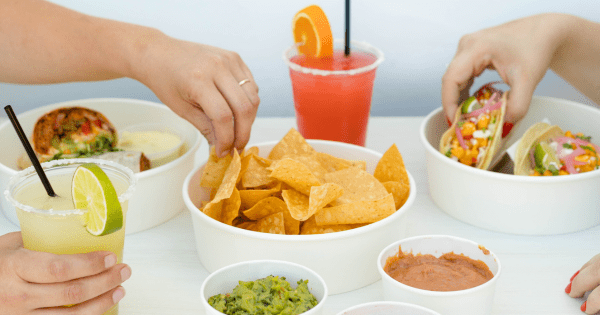 Pronto by Serrano's
6440 S. Rural Road, Tempe, AZ 85283  
hello@prontoaz.com
Follow prontoaz on Facebook and @pronto.az on Instagram.
We've opened, Pronto, our new fast-casual Mexican food concept in Tempe! With a focus on "fresh, flavorful and familiar," Pronto offers build-your-own combos featuring burritos, tacos, nachos, salads, bowls and more. Favorite Serrano staples like machaca, shredded chicken, asada steak and tomatillo pork are offered as protein options along with a variety of customizable toppings and sauces. Customers will also be able to add our famous Serrano's bean dip, chips and salsa to their orders if desired. The goal is to provide the same Sonoran-style cuisine Serrano's fans have come to love at a lower price point and with quicker turnaround time than our full-service restaurants.
"With our customizable menu options, our customers have an array of meal options to choose from that are served up fast just the way they like it," said Ric Serrano, CEO of Serrano's Mexican Restaurants. "With Arizona State University a few miles up the road and numerous local businesses and busy families in the area, we hope our new fast-casual concept is appealing to both lunch and dinner crowds."
Our fourth generation of family leaders is leading the team at Pronto. Sarah Serrano Licht, who has been working in the family business for many years, has been named general manager of Pronto.
"We are thrilled to finally be able to open our doors and reveal this new concept," Serrano Licht said. "It took us much longer than planned due mainly to pandemic-related delays, but we look forward to welcoming back our loyal Tempe customers and hopefully attracting a new generation of Serrano's fans with Pronto." Serrano's Tempe location has been closed since late fall 2020 for a complete remodel to house this new concept, which features order-at-the-counter service.
The name Pronto is significant to the family, as it was the name of a food business that Stephanie Serrano operated near St. Louis before she passed away from breast cancer in 2019. Stephanie was one of eight sibling owners of Serrano's Mexican Restaurants.
Opportunities for employment in both the front and back of house are still available and interested parties can apply via prontoaz.com.
To be the first to know about specials and the latest news, sign up for Pronto's rewards program at prontoaz.com. Anyone who signs up will receive a free dessert.