Serrano's Mexican Restaurants to Host October 17 Pink Out, Charitable Fundraiser in Memory of Stephanie Serrano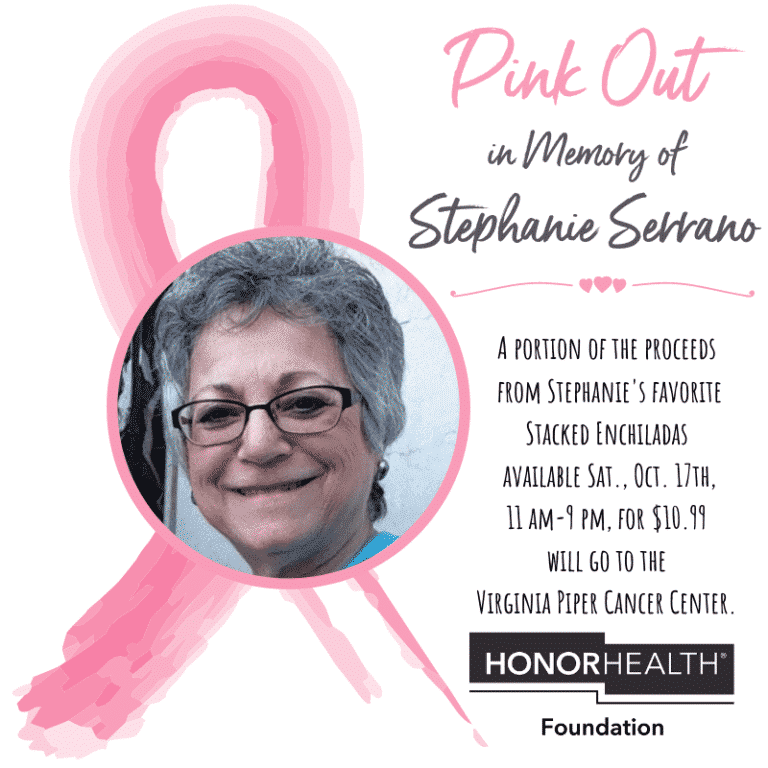 Serrano's Mexican Restaurants will host a "Pink Out" on Sat., Oct. 17, in memory of former co-owner Stephanie Serrano, who passed away one year ago at age 65 following a six-year battle with breast cancer. All employees and restaurant guests are encouraged to wear pink!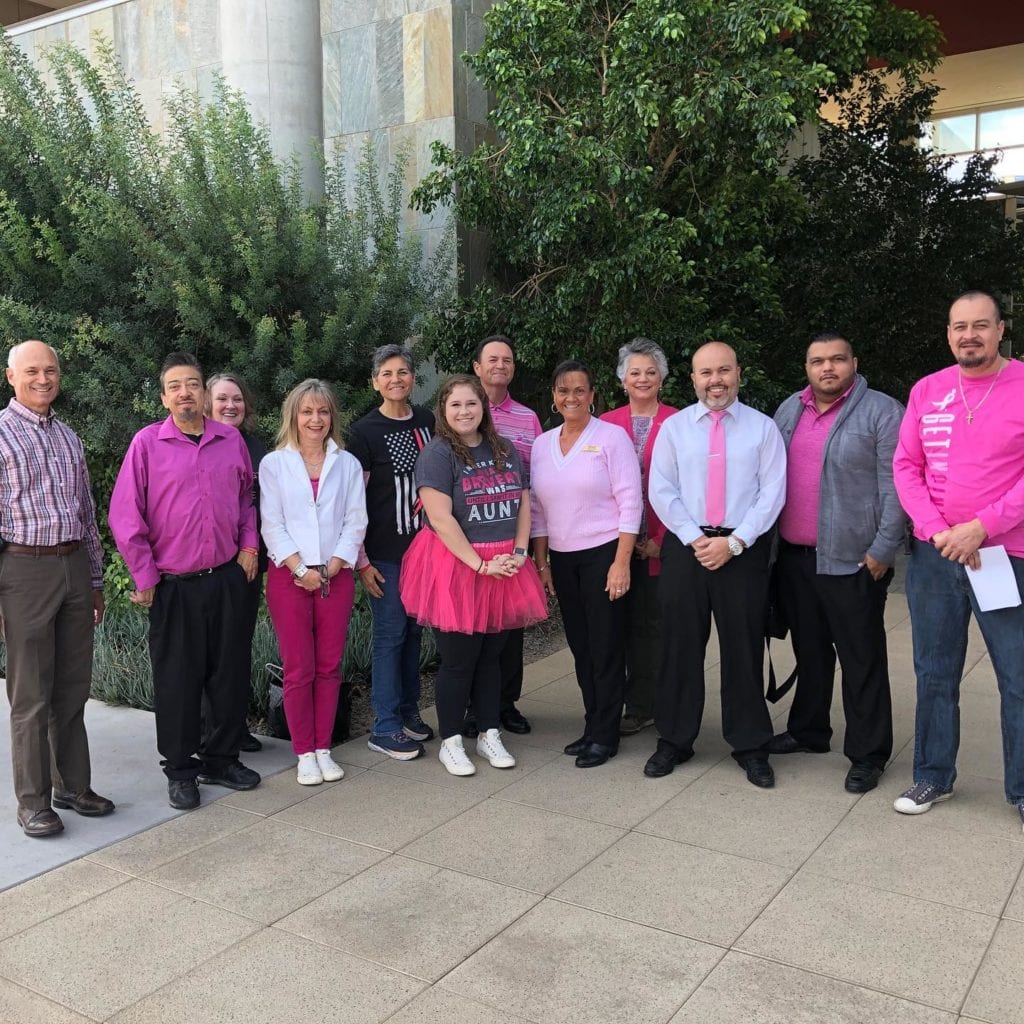 The Pink Out also coincides with Breast Cancer Awareness Month. All five Serrano's restaurants will be raising funds for the Virginia Piper Cancer Center (via HonorHealth Foundation), which is where Stephanie received treatment.

"We miss Stephanie greatly and wanted to do something special in her memory to help raise awareness about breast cancer and also funds for a place that served her well in her time of need," said Ric Serrano, president and CEO of Serrano's Mexican Restaurants.
A portion of the proceeds from Stephanie's favorite Stacked Enchiladas – available only on Sat., Oct. 17, for the special price of $10.99 – will go to the Virginia Piper Cancer Center. Donate by clicking this link if you are unable join us.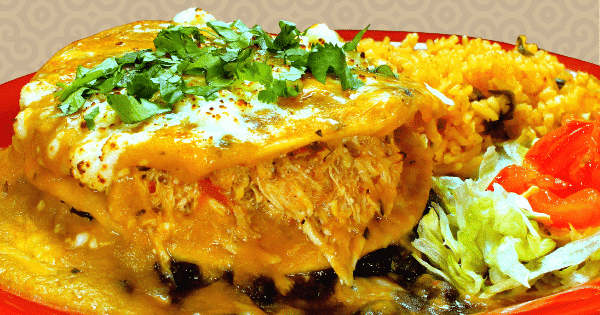 Stephanie grew up in the family business working first at Serrano's Department Stores and later at Serrano's Mexican Restaurants. She was also an entrepreneur and co-founded Brunchies, a popular Chandler-based breakfast and lunch spot, and Salina's, a Mexican restaurant just outside of St. Louis.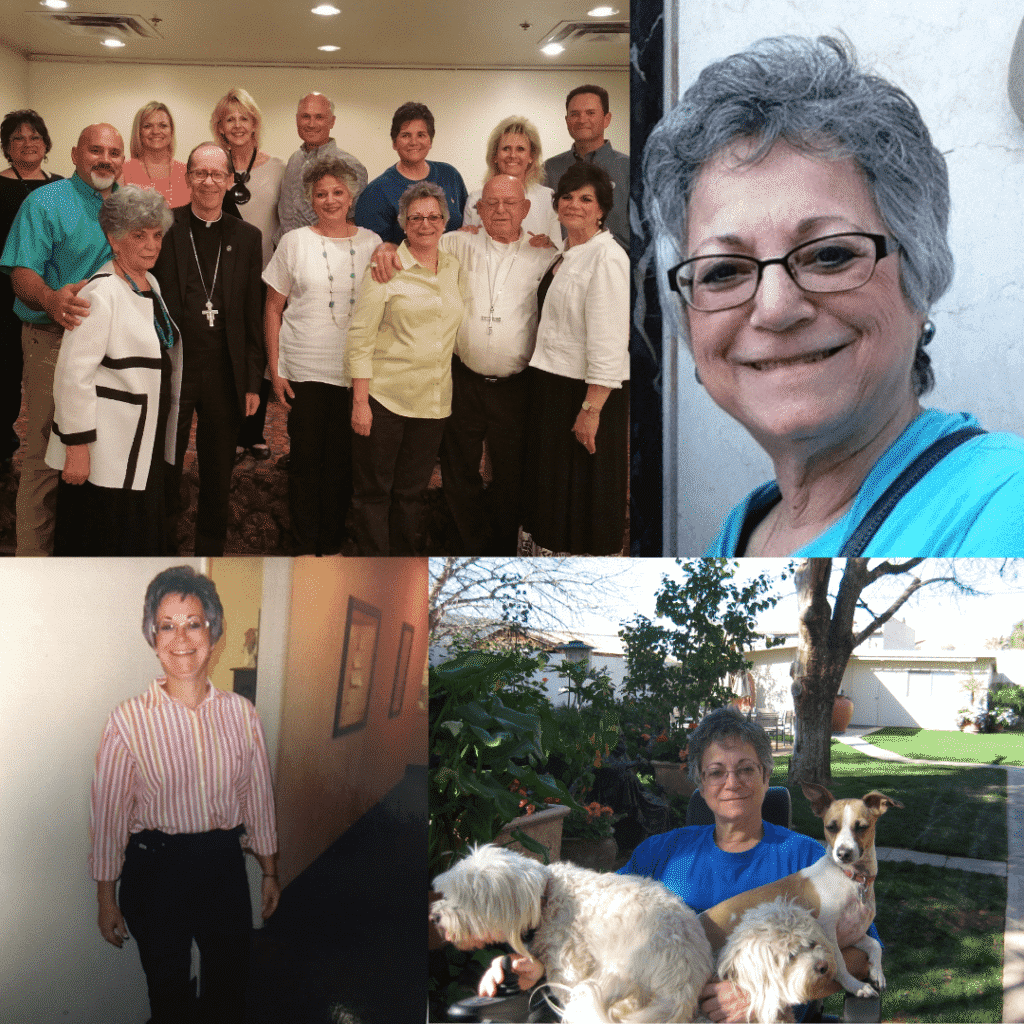 With a keen sense for numbers and a savvy business mind, she took on numerous leadership roles within the community, including serving as a Chandler City Councilmember from 1988-1992 as well as serving on the Chandler Chamber of Commerce Board of Directors.
Stephanie was a devout Catholic and her faith and family were the greatest treasures of her life. Her quiet generosity touched many people over her lifetime.