Tempe Location Closing Completely through Summer 2021 for Renovations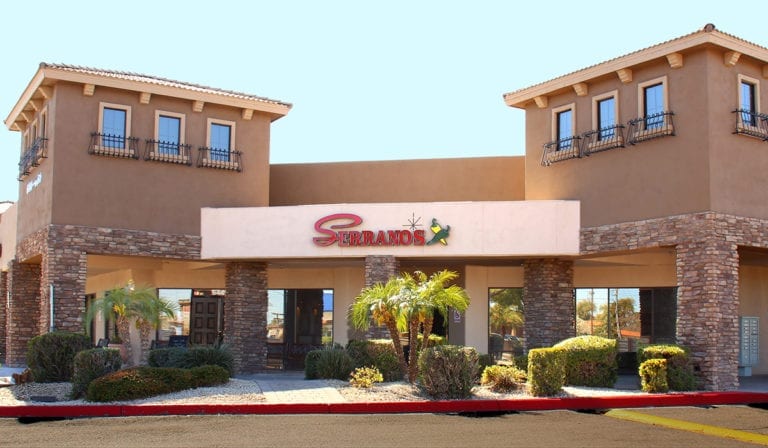 This Wednesday, November 18th, we will close our doors at our Tempe location (6440 S. Rural Road) to both in-person and takeout dining to complete a major renovation. We appreciate your patience with our renovation plans and are eager to share more in mid-to-late 2021. Over the past few months, we've had loyal customers continue to place takeout orders with us in Tempe. We are hopeful that many of them might consider traveling to our Downtown Chandler location during this transitional period. 

Our Chandler location is home to the new Test Kitchen where we try new dishes and ask for your direct feedback. See more information below and check our current menu!
 
Please note that restaurant hours for both dine-In and takeout in Chandler, Mesa and Queen Creek will remain 11 a.m. to 8 p.m. Monday through Thursday, and 11 a.m. to 9 p.m. Friday and Saturday. We will also remain closed on Sunday and now on Mondays too. Online orders can be placed via serranosaz.com and are available for curbside delivery or via Postmates or Uber Eats.

An announcement about the Tempe location is forthcoming in the next few weeks. We deeply appreciate our customer's patience and patronage during this difficult time!