Meet the Quesabirria … Taco the Town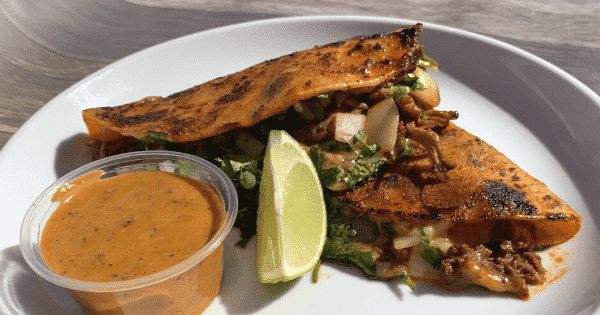 If you spend any time on Instagram, you may have seen a newly ignited cult-like following devoted to, well, tacos. But not just any tacos. "Quesabirria,"combines the Spanish word "queso" (cheese) and "birria," a traditional Mexican beef stew.
Corn tortillas are cooked on a grill in the sauce of the stewed meat and cheese until they become incredibly crispy and delicious. We fill ours with house made barbacoa, shredded cheese, and top them with cilantro and onion. We serve two of them with a lime wedge and T's Crazy Good Hot Sauce for $10.99. 
Think of them as a cross between a taco and a quesadilla and we hope you will think of them often! Visit us (now at ALL locations!) and give them a try today!