Join Us at the Chandler Parade of Lights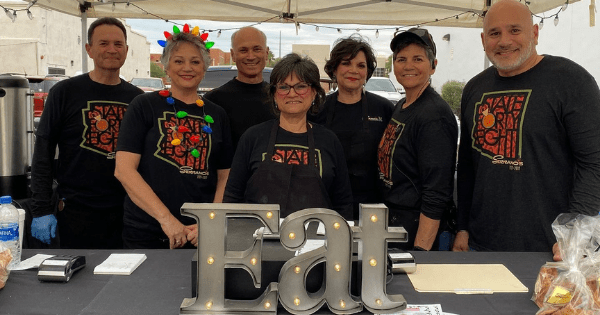 On Saturday evening, Dec. 4, our Chandler location will have a tent set up in our parking lot along Arizona Avenue where the Chandler Parade of Lights will take place. We will be selling bean and cheese burros, chicken and cheese rollups, float fries, churros, ice cream sandwiches, hot cocoa and more! Come stop by and say hello. Both cash and cards will be accepted. The restaurant will be open normal hours; however, there are many downtown road closures all day, so please pack extra patience.
For more information on the Chandler Parade of Lights and road closures impacting downtown, visit: https://www.chandleraz.gov/news-center/chandler-holiday-tradition-tumbleweed-tree-lighting-parade-lights-returns-saturday-dec.