NEW: Touchless Online Ordering and Payment – No App Required!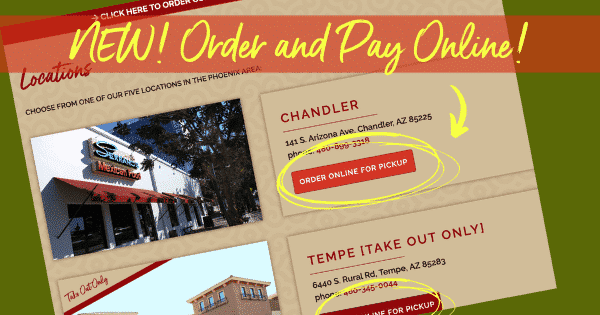 We have some really big news … we've streamlined our to-go curbside ordering process! We're now offering touchless online ordering and payment at all 5 of our locations! It's super easy – just visit our website and "Click Here to Order Curbside Pickup" at the top of our home page (and every page on our site). Then choose your location and follow the prompts! There is no special app to download or any memberships to join.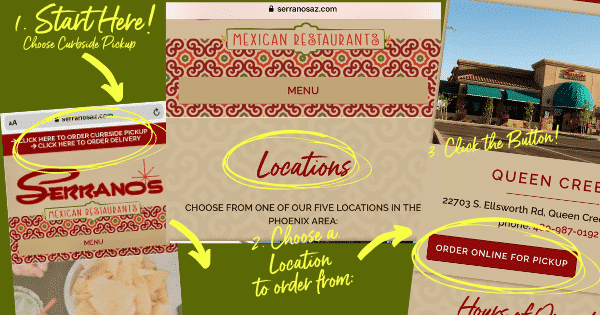 With online payment, all you need to do is show up at one of our designated curbside parking spots, give your name and your order will be ready. No more waiting for a credit card to process or needing to sign a receipt. Easy peasy. And don't worry – we'll still accept phone-in orders for those who prefer it.